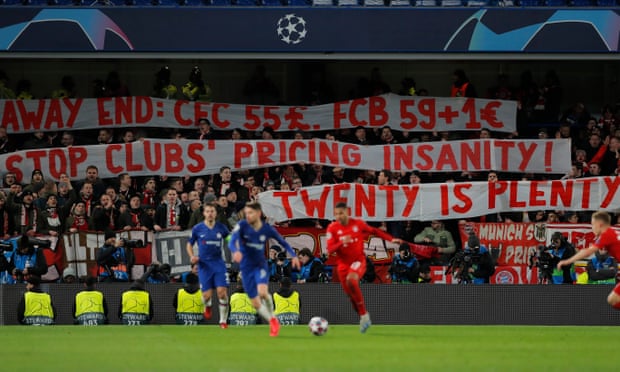 It's been a really disappointing week for English clubs in Big Cup. Frank Lampard's Chelsea's dismantling at the hands of Bayern Munich on their own patch means Johnny Foreigner has won three out of three against representatives of the simplest League within the World™ in first-leg games within the knockout stages, with our brave boys failing to attain a goal between them across 270 minutes of football. After Tuesday night's humiliation, Chelsea medical staff prepared for a busy day spent untwisting the blood of Cesar Azpilicueta, Marcos Alonso and Reece James, while Frank Lampard's Chelsea manager Frank Lampard admitted his side have an extended thanks to go before challenging the elite.
"It was a harsh lesson, a reality for the players of the amount we would like to urge to," sighed Lampard, as a confused looking Ross Barkley wandered past seeming even more dazed than that point he got blindsided by a cowardly clock in a classy Liverpool nightspot. "This is [Big Cup] football and that we haven't been fighting within the knockout stages, getting through to the back-end of it, for a few years and this is often the truth of what it takes." And as somebody more clever than The Fiver once observed, reality is that the leading explanation for stress among those in-tuned with it. judibolaterbaik.co judi bola terbaik
Of course not most are in-tuned with reality, as any number of tinfoil hat-wearing conspiracy theorists on the web regularly leave of their thanks to prove. While The Fiver would really like to be more specific about who we're talking about, we are unable to try to to so without receiving permission from fellow agenda-peddlers on the pertinent, increasingly well-documented and totally non-existent WhatsTok group.
Tasked with restoring the honour of English clubs in Big Cup, Manchester City enter Wednesday's match against Real Madrid with no shortage of motivation to drive them on. Enraged by entirely accurate reports that their club has been handed a two-year Big Cup ban for breaking financial fair play rules, their fans are able to stick it to Uefa, the media and everybody else who is bent do these humble underdogs down. Meanwhile, their double-denim players are fired up by the knowledge that this season could mark their last chance to participate in Big Cup until next season, once they could have derelict and gone to play for other European heavyweights.
Join Nick Ames from 5pm GMT for decent MBM coverage of Braga 1-1 Rangers (agg: 3-4) in Big Vase, before Big Cup at 8pm and Real Madrid 2-1 Manchester City with Simon Burnton, plus Lyon 1-3 Juventus with Barry Glendenning.
"I've got no complaint in the least about passion. I played like that, I manage like that, i prefer personality. i prefer character, i prefer a winning mentality and if there's an argument at full-time then it'll boil right down to the very fact we didn't win the game" – Cardiff mayor Neil Harris attempts to background the altercation between Callum Paterson and Leandro Bacuna at full-time of Tuesday's 1-0 Championship defeat reception to Nottingham Forest.
The latest Football Weekly podcast is true here. Meanwhile, tickets also are on sale for subsequent live show in London.